THE POWER OF FOOD
Ayurveda believes that when the food is wrong, no medicines can help. And when the food is right, there will be no need for medicine.
Food is a powerful distraction for humans. It takes the role of a non-prescriptive drug, especially for those suffering from anxiety and depression. When you are stressed out, your instinct is to reach out for fried or sweet foods that give us a false sense of comfort and a mental rush. Just like cigarettes and alcohol, emotional eating is also a strong addictive behaviour.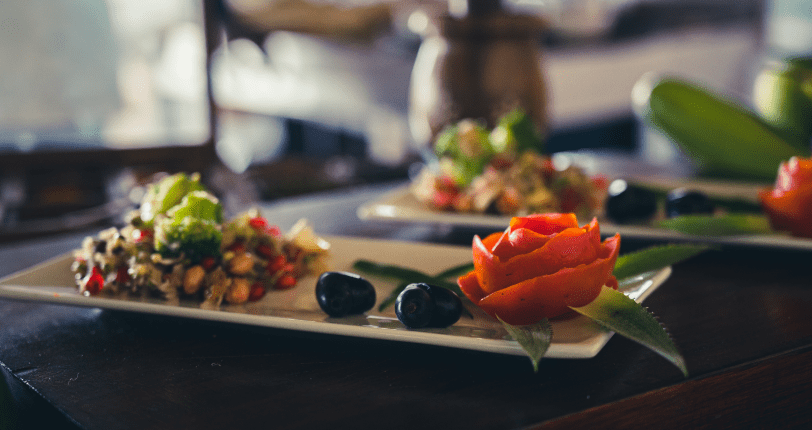 EVOLUTION AND FOOD CRAVINGS
Our ancestors did not have the same access to sugar and sweet foods that we have. They only had seasonal access to foods only in specific seasons, and this regulated their consumption. Their brains were designed to consume as much sugar, fat and salt as possible whenever it was available.
In the current society, our relationship with food has completely changed as we are not dependent on seasonal availability anymore. All the foods are available at all times. In contrast to the rapid growth in the world, our brains still operate from primitive intelligence where it craves these specific food tastes. When we lack the willpower to regulate our food choices, we end up consuming more sweet, fatty and salty foods than what our bodies can handle.
AYURVEDIC COOKING AT SITARAM
Food is an integral part of treatment in Ayurveda. Food is considered as the prime medicine and eating appropriate food on a daily basis reduces the need for medications.
At Sitaram, in our "slow food vegetarian restaurant", we serve with love and care - the food best suited for you.
Ingredients for food are sourced from reliable local sources and the use of any artificial ingredients, refined flour, refined sugar and preservatives are strictly avoided. Oil is used very minimally.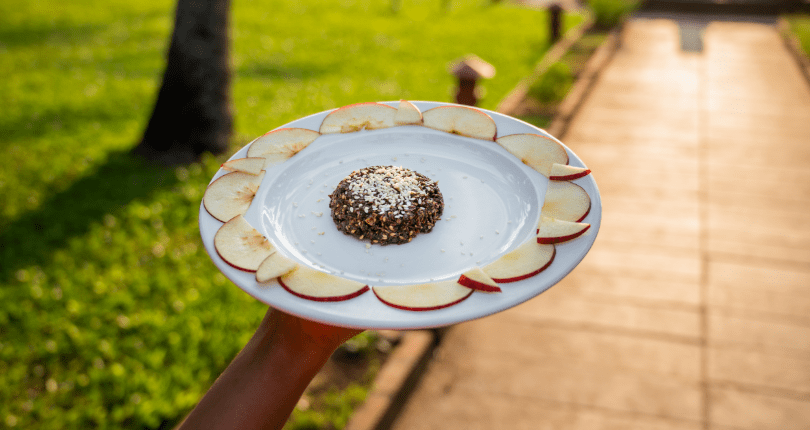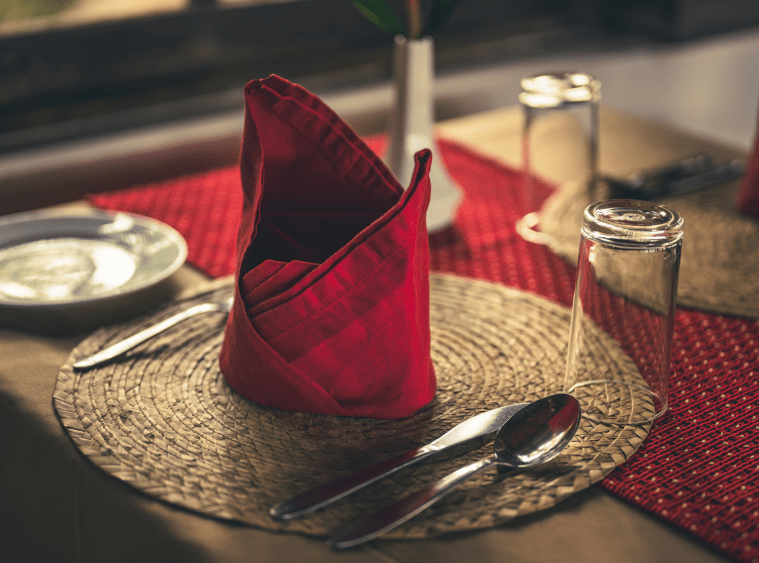 Our Food Policy
We believe that food plays an important role in your healing and recovery at Sitaram Beach retreat. We ensure that all our ingredients are fresh, local/organic.
We strictly do not use the following ingredients at Sitaram Beach Retreat
Why we don't have a buffet at Sitaram Beach Retreat
Sitaram Beach Retreat was created to provide a space for people, where they can treat their current health issues and relearn the behaviours that cause these issues in the first place. We understand that the environment plays a very important role in changing deeply-conditioned behaviours along with the will power of the person.
While undergoing a treatment here, a buffet could easily be a trigger point where people engage in the same eating patterns that caused their health issues. It could be over-eating or wrong combinations of food that lead to indigestion, sluggishness and bloating. We believe that self-discipline alone in an unregulated environment is like swimming upstream. When the environment also supports your goal, the process is smoother and the treatment is also more effective. In addition to this, we also want our guests to practise mindful waiting, where they can cherish the food and finish it in their own time. A buffet could cause unnecessary rush that we prefer avoiding.
Your experience at Sitaram Beach Retreat is co - created by the doctors, therapists, chefs and each of our staff here. Everyone is aware of the unique needs each patient has and all the treatments including your diet go hand in hand to aid your recovery. We believe in a collective healing environment that makes sure you get the most effective results during your time here.
UNDERSTANDING THE AYURVEDIC PERSPECTIVE OF FOOD
The Concept of Six Tastes
These tastes are classified not only by their perception by the tongue but also by their action on the body. The functions of the six tastes are described below.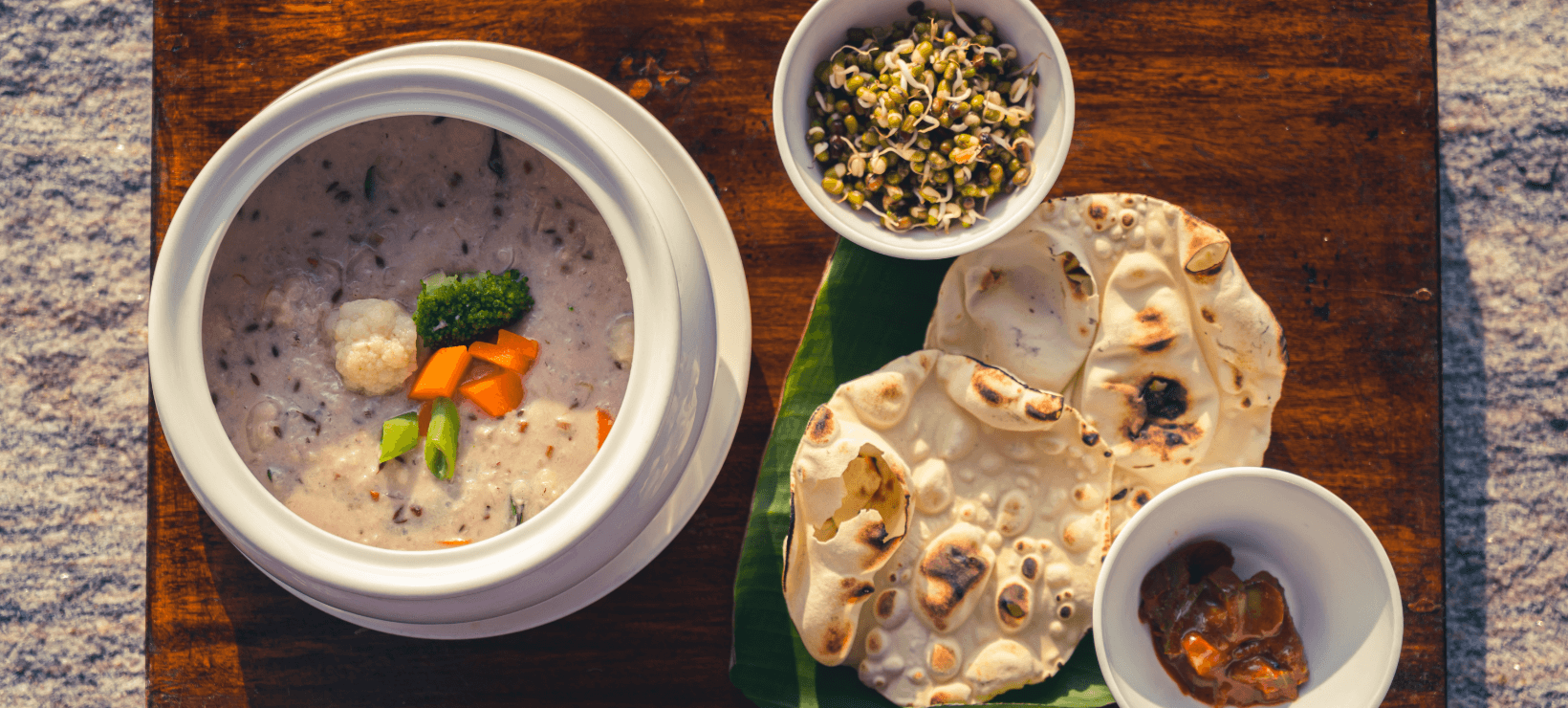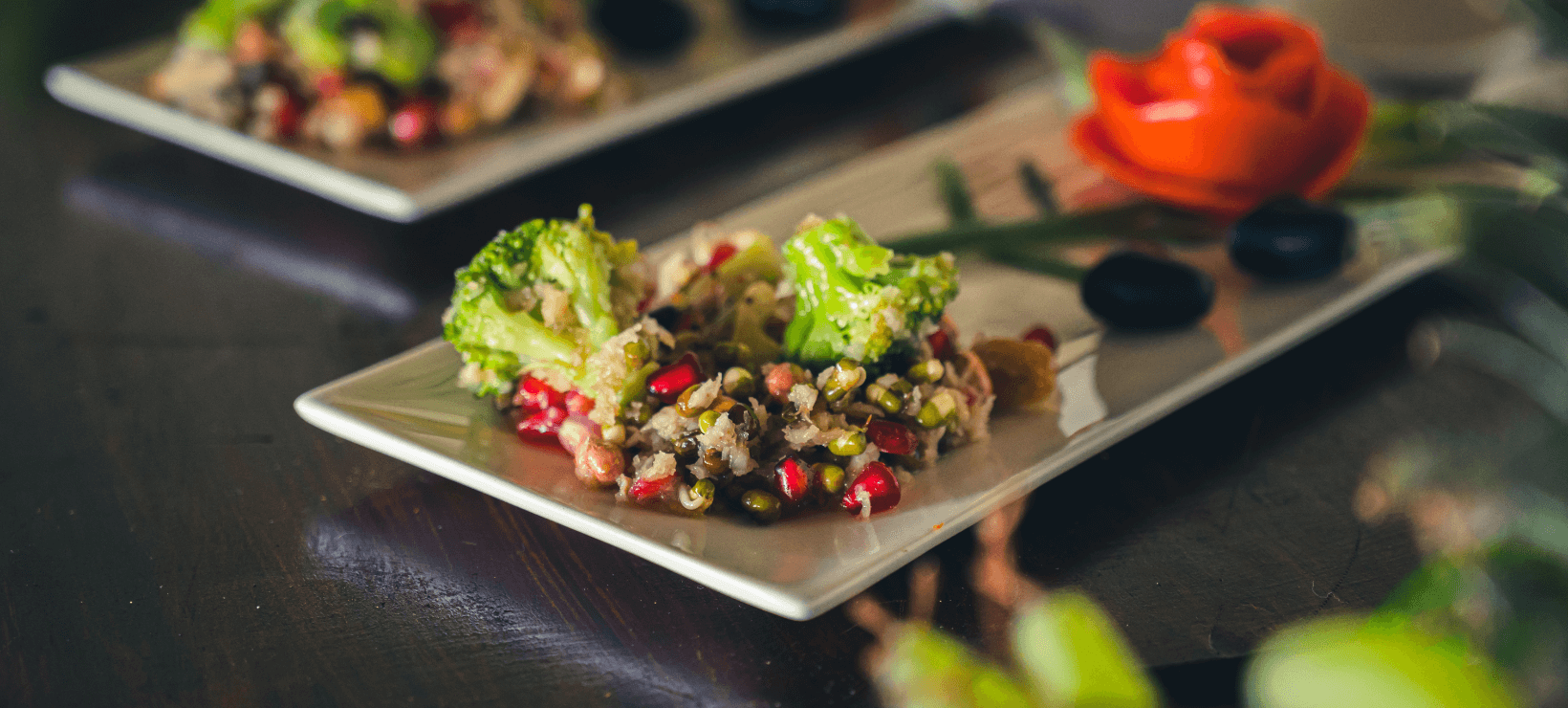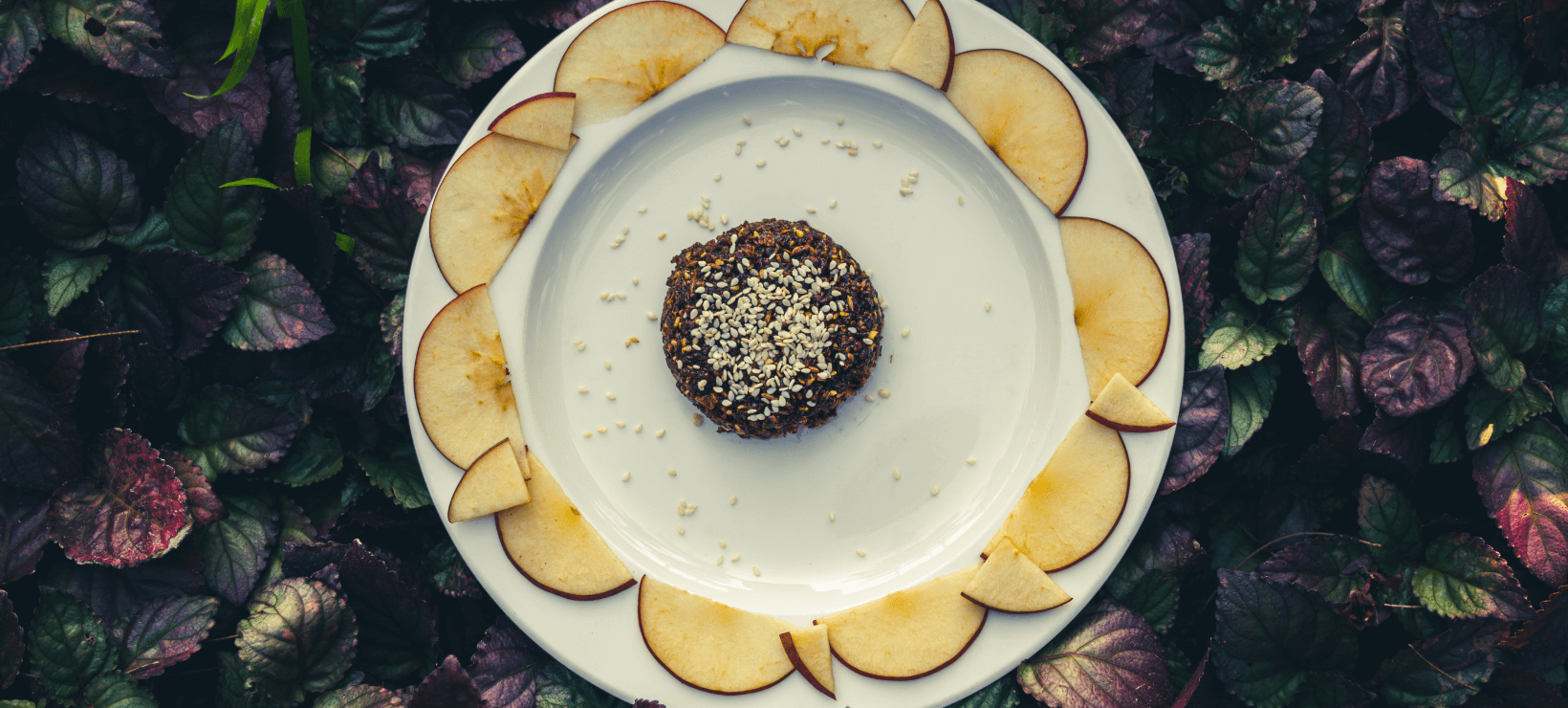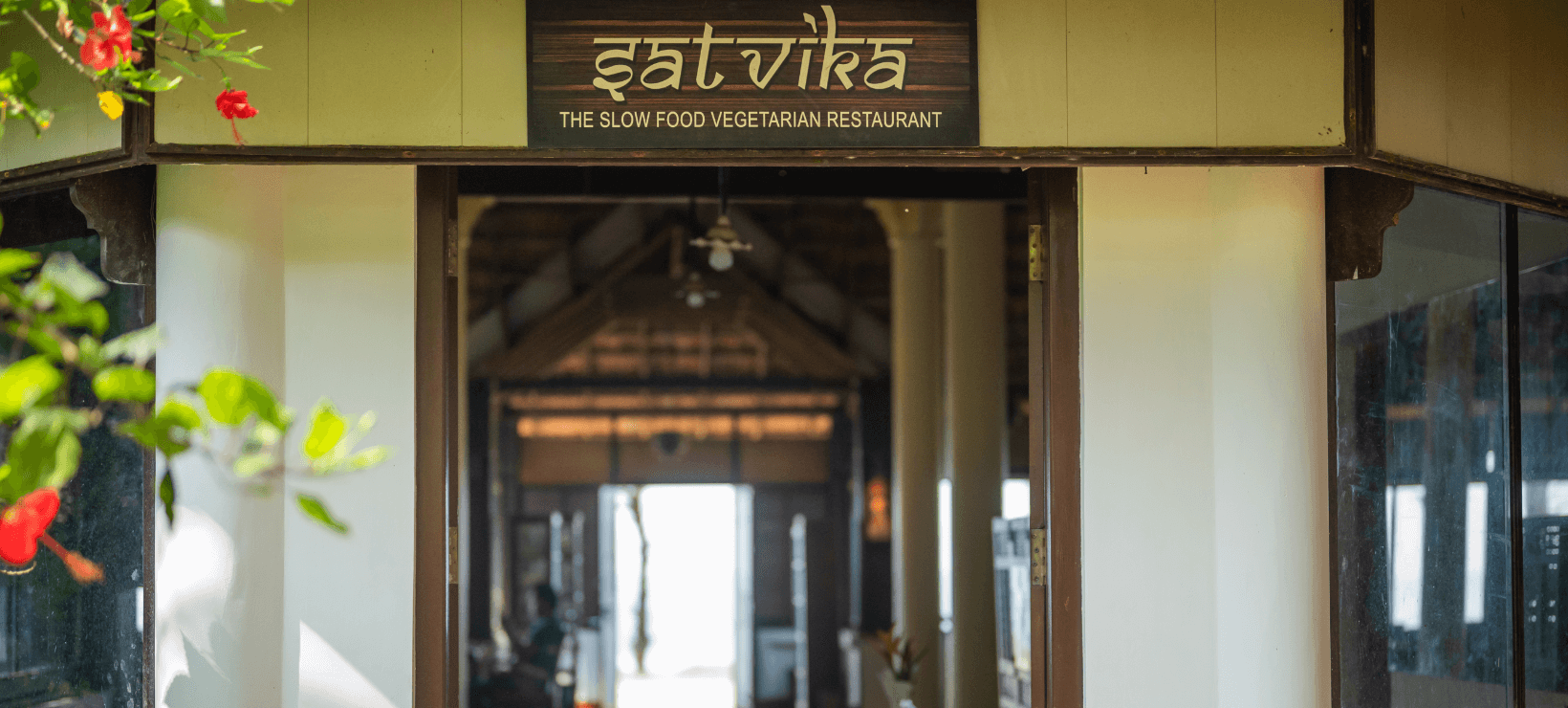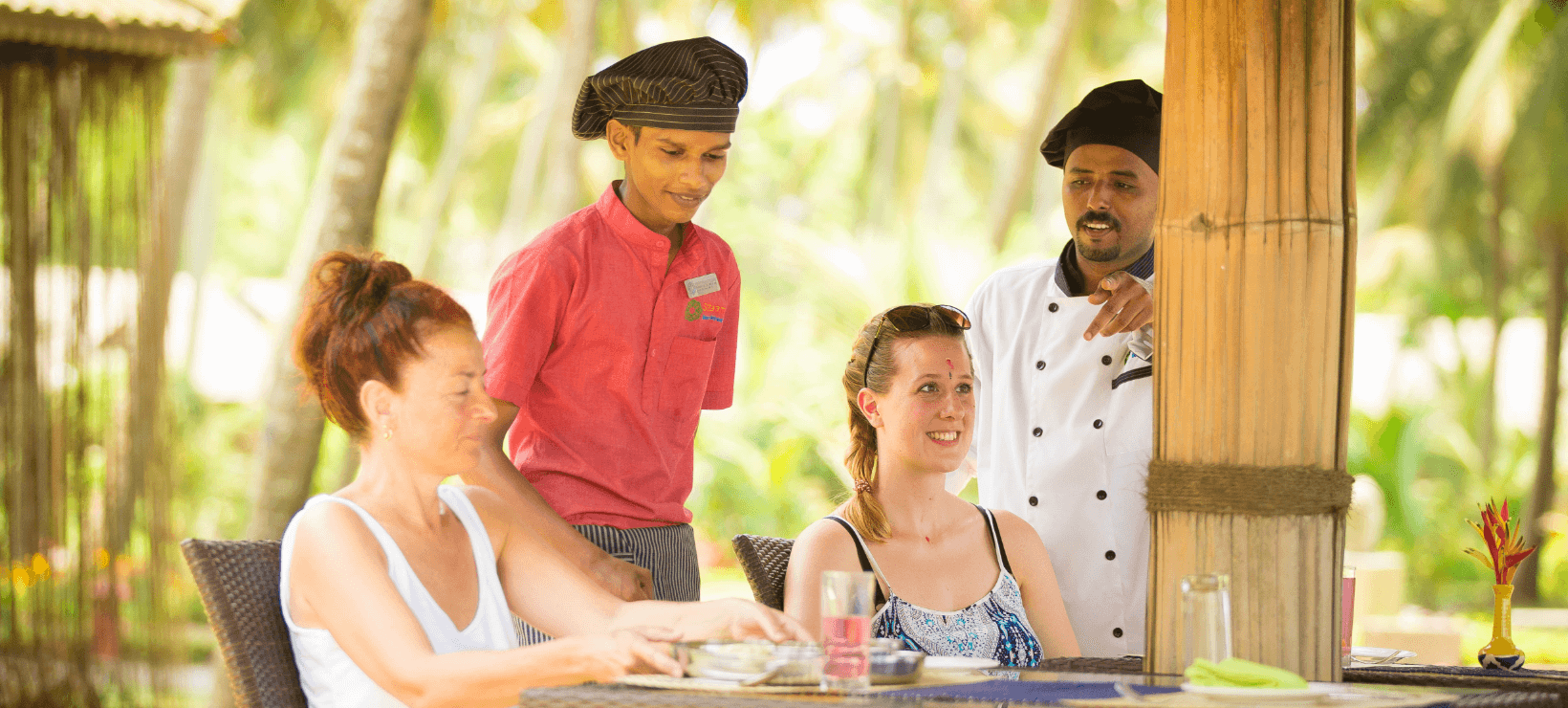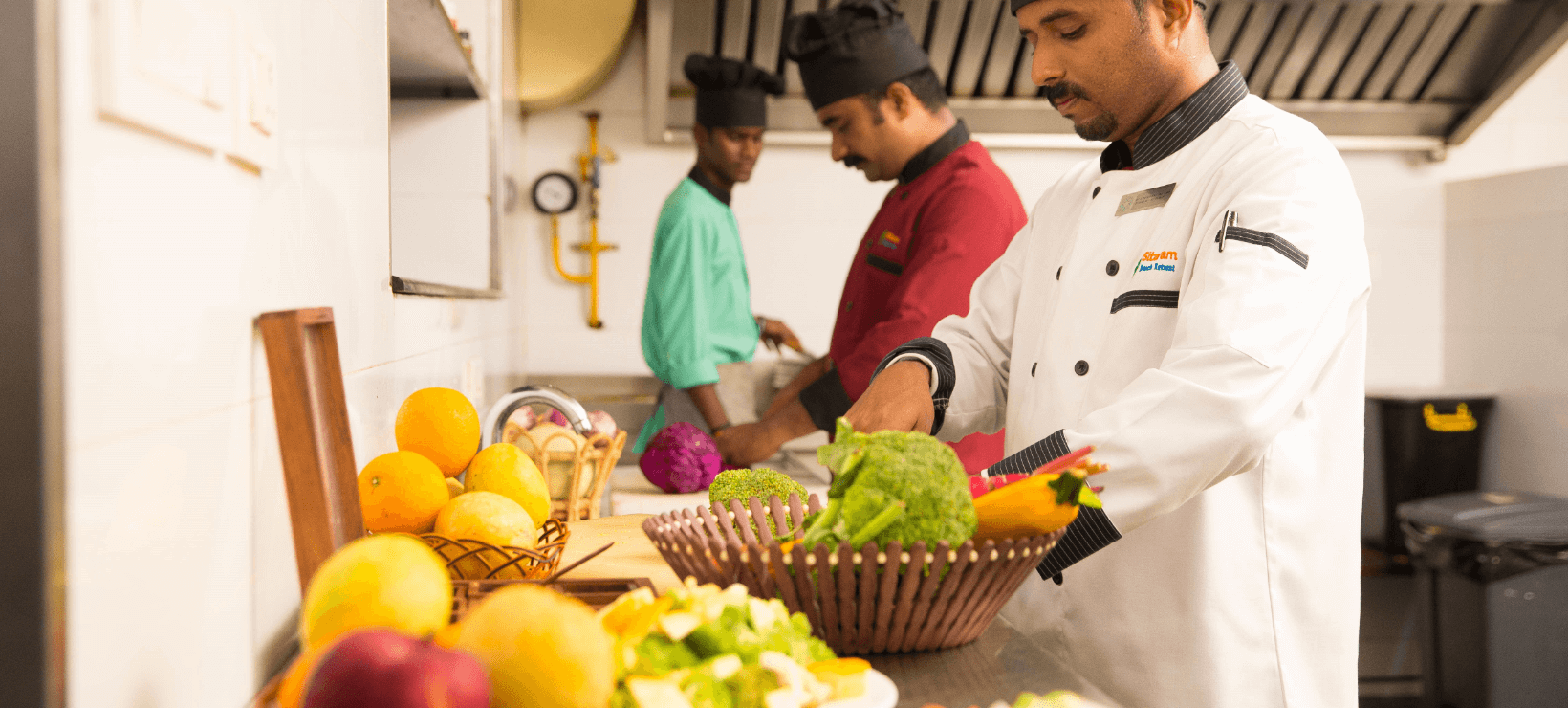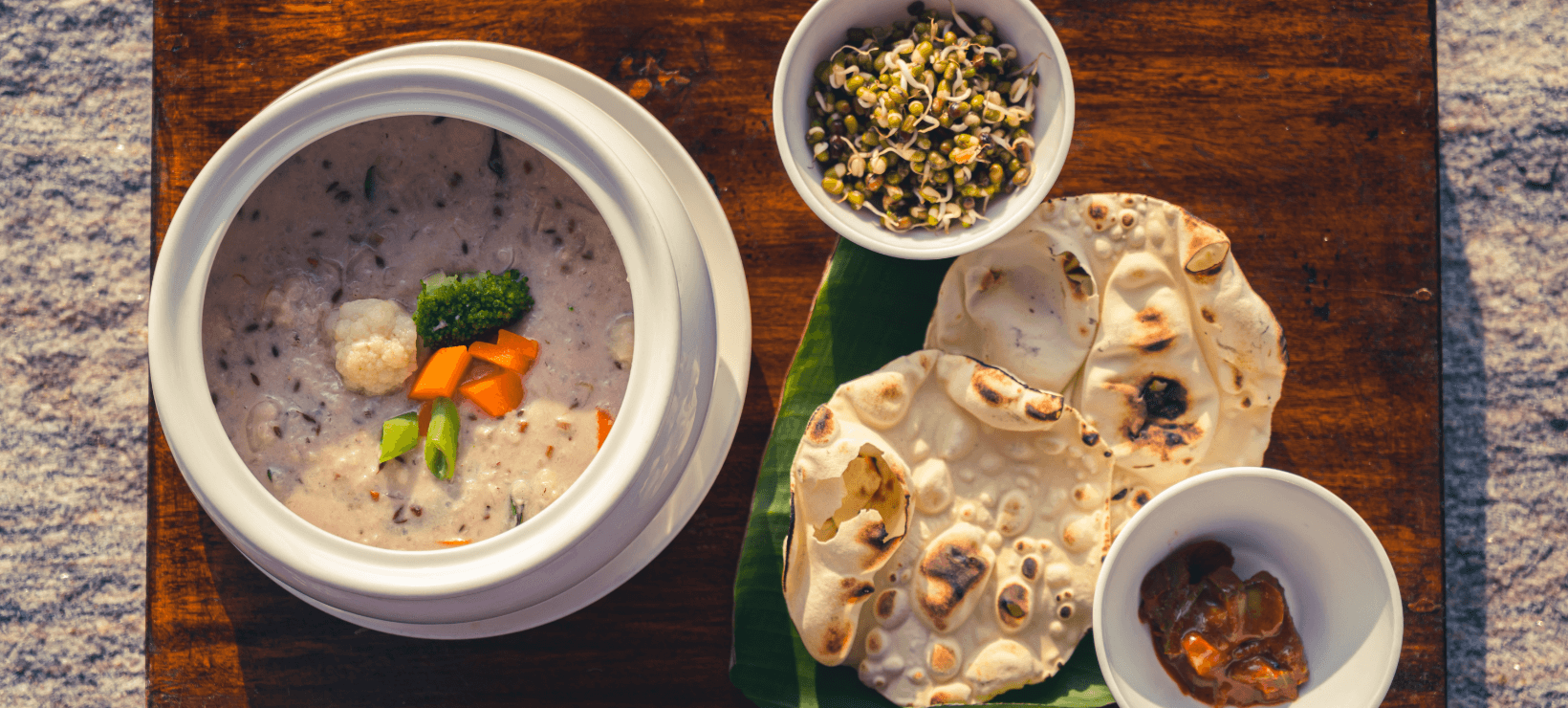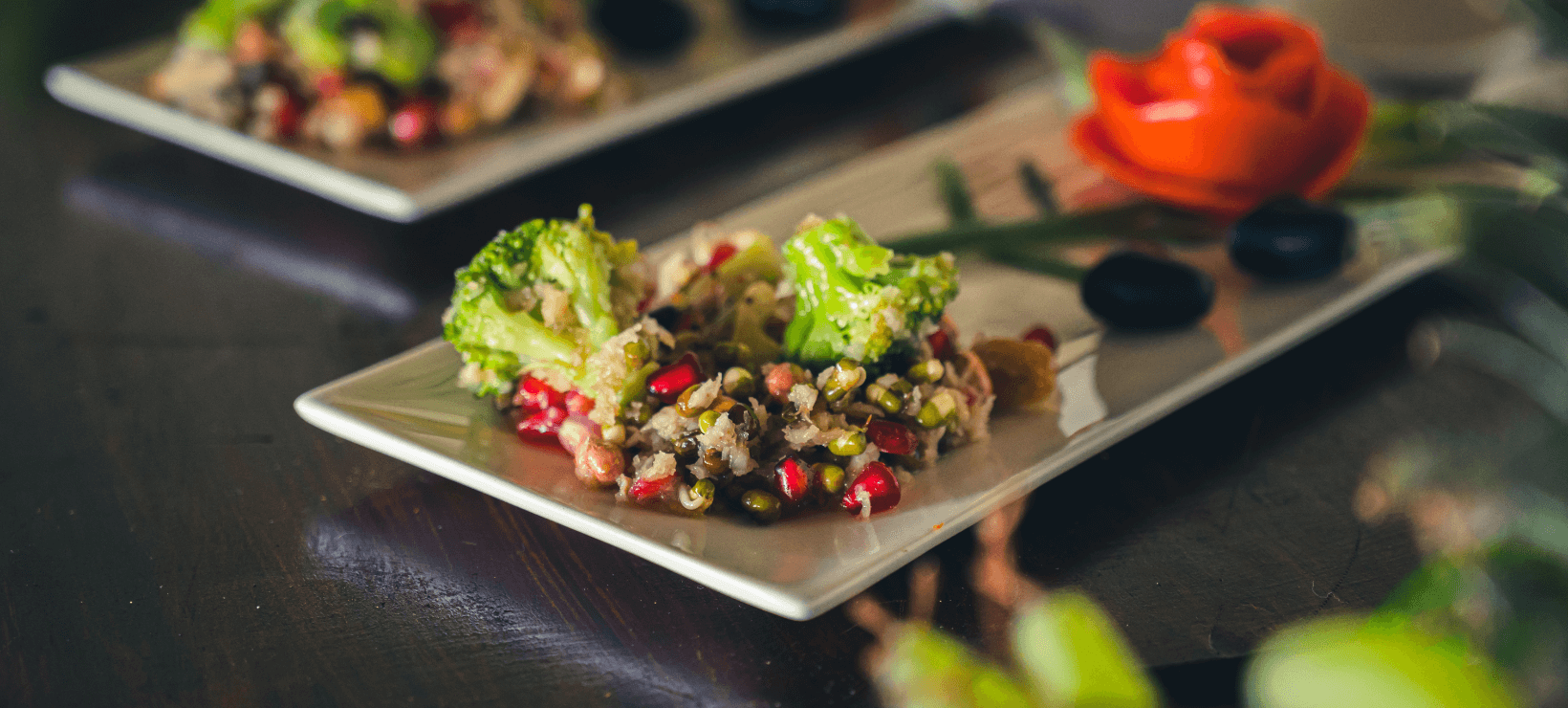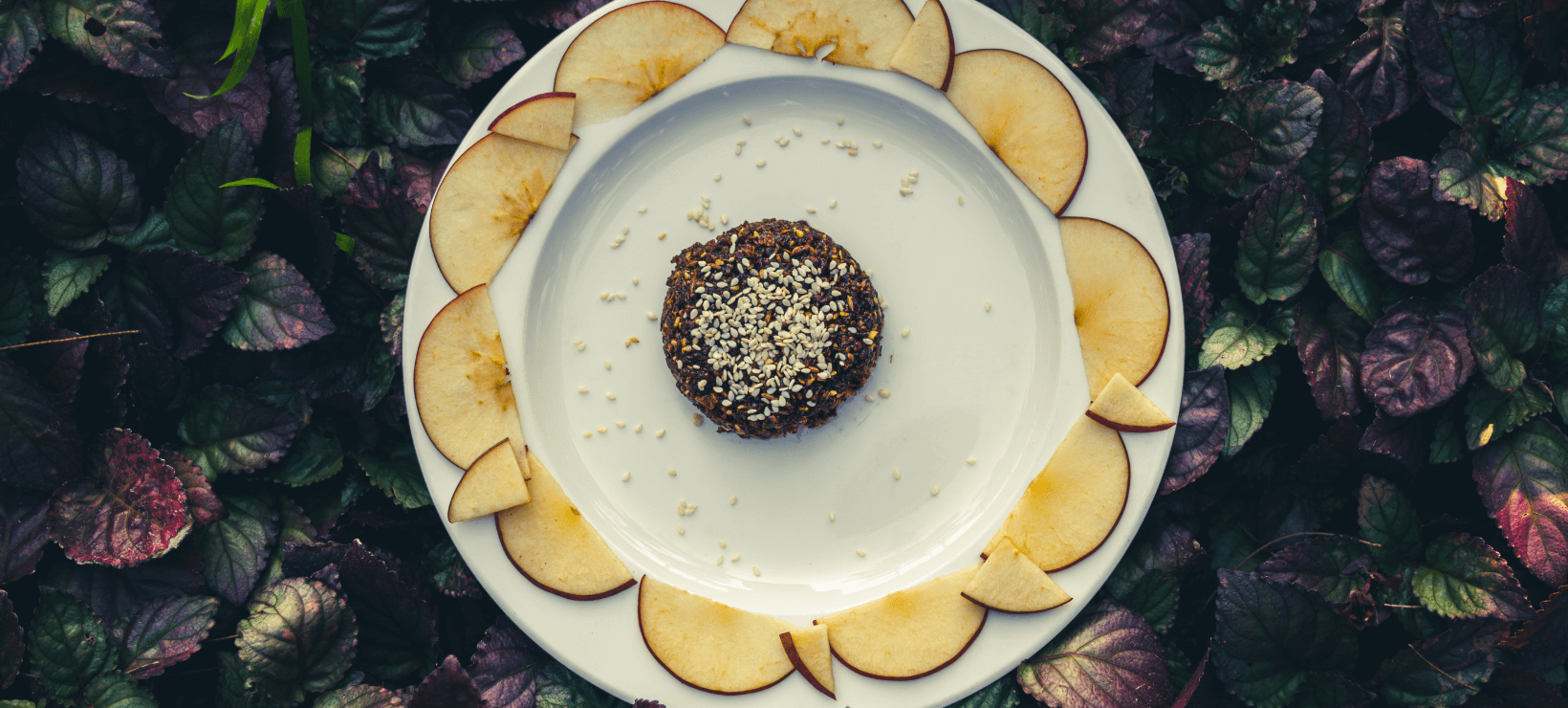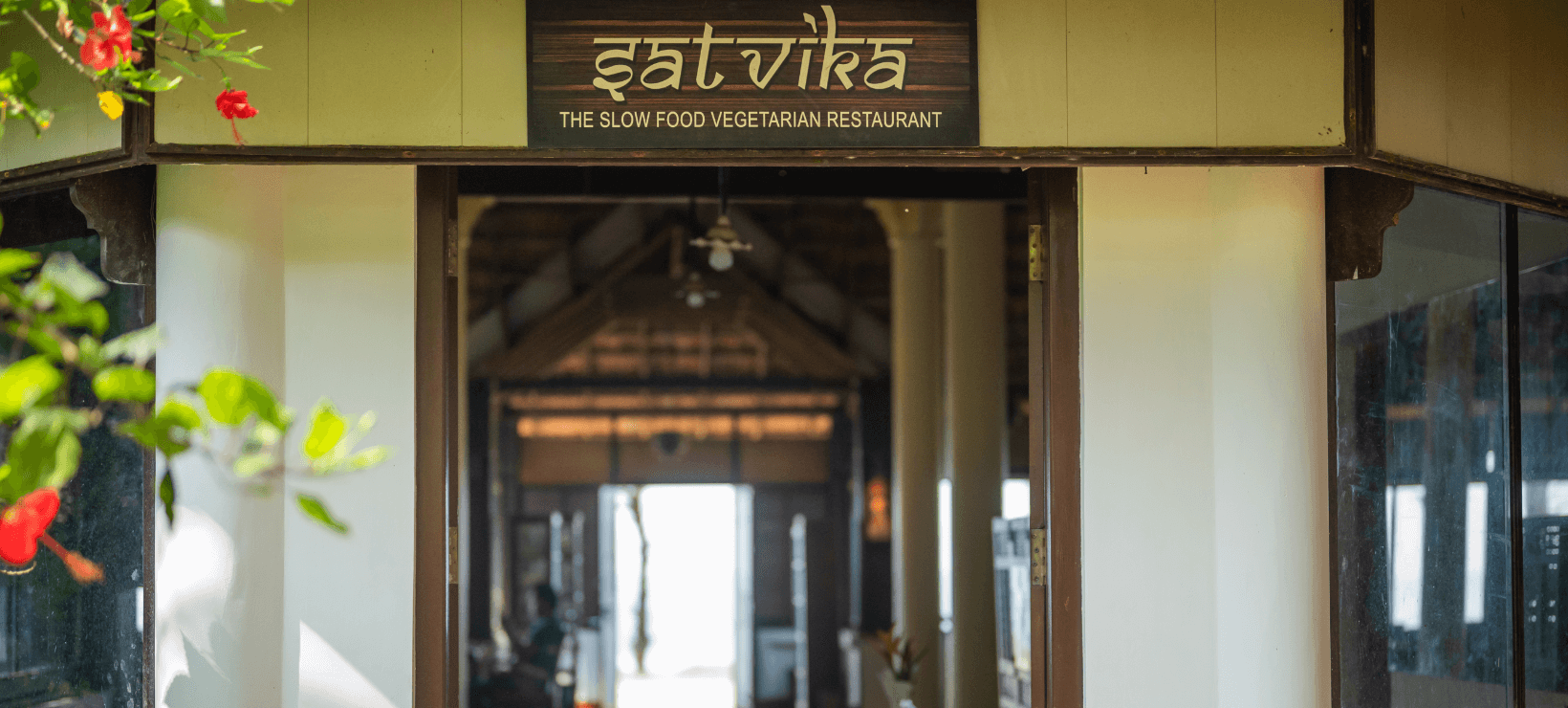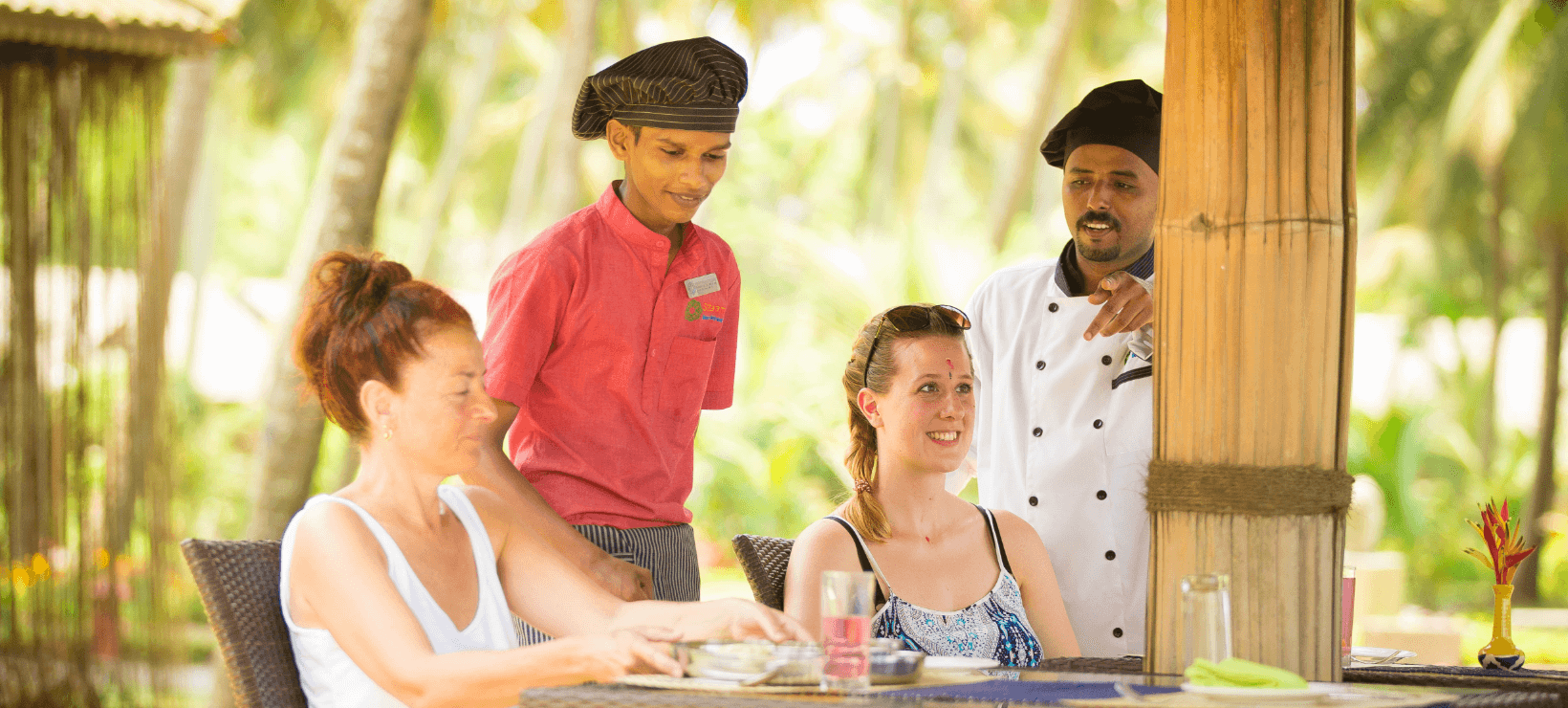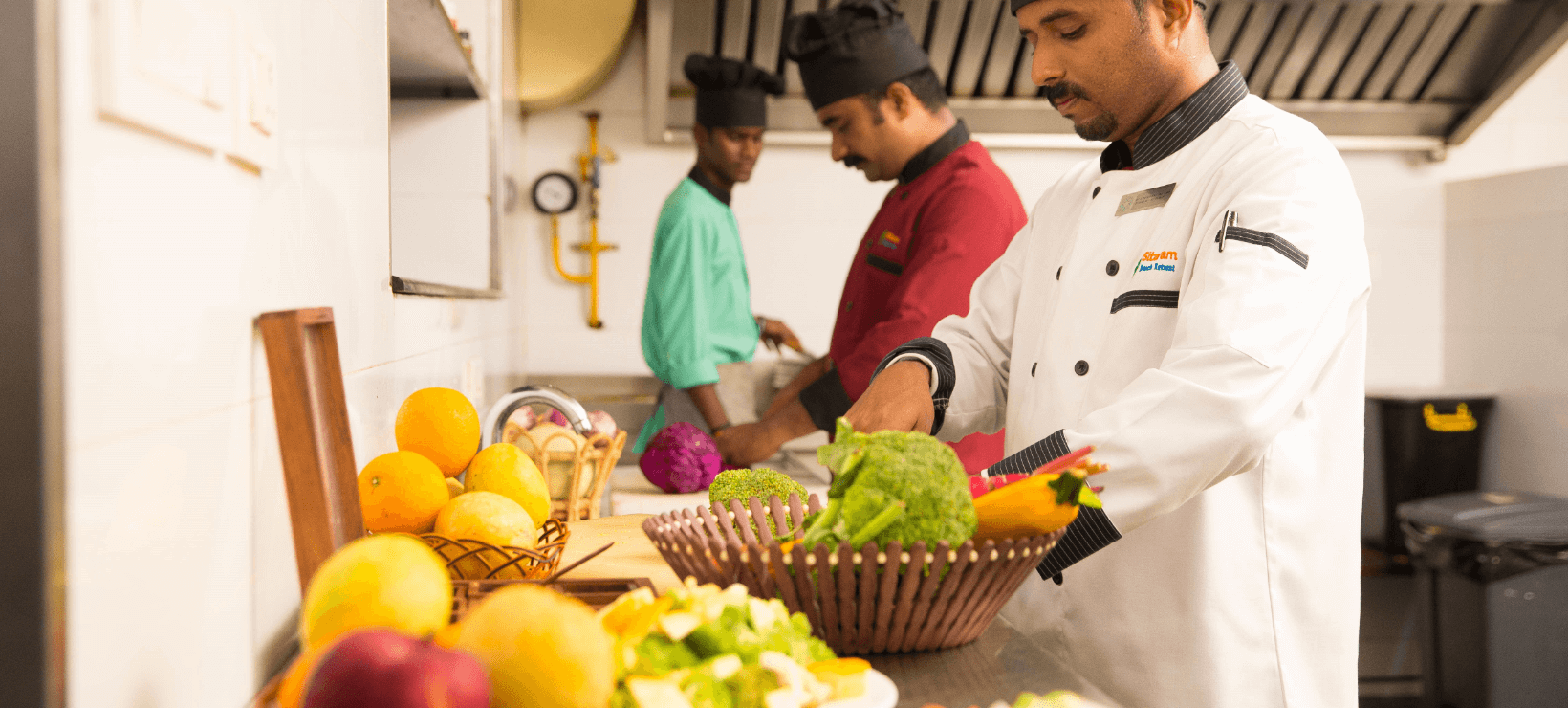 Ayurveda Diet plans followed at Sitaram
Based on the treatment it aids, the food provided is basically divided into different categories:
Specific Diets at Sitaram Beach Retreat
Panchakarma treatment has three phases:
Preparatory Therapy

We serve light foods during the preparatory phase that does not cause bloating and are easy to digest. This is done to aid and prepare your body for the purificatory therapies.

For people with low appetite and irregular bowel movements, the cause could be high mucus in the gut. In such cases, we add specific herbs that increase Agni and strengthen the metabolism. This is called Ama Pachana Aharam.

For people with high food cravings, we aim to retrain your mind and body to extract maximum energy from standard portion size and avoid the habit of binge-eating. In Ayurveda, Vipaka - after taste of the food is an important factor. You Should feel light and energetic after eating. In such cases, we serve a five time meal plan. The idea is to not starve and lose your high cravings gradually.

Purificatory Phase

The treatments done during this phase have food guidelines that need to be followed along with the treatment. Panchakarma is a detoxifying therapy. Once a toxin is identified, we give food that activates the particular dosha in the body before eliminating it.

For example, before Virechana - induced purgation, we serve foods that are sour in nature like veg biryani, tamarind and pineapple. This activates the Pitta, and during Virechana, it is easier to flush it out from the body. The purpose of Virechana is to balance Pitta, and by giving these foods, we artificially create a slight increase in Pitta and during the treatment, the body flushes out all the excess Pitta from the body.

Likewise, for balancing Kapha, we do Vamana. The diet is followed before the therapy increases Kapha and makes the flushing process easier.

This phase follows a therapy oriented diet that aids the treatment process.

Post-purification Recovery Phase

After the purification phase, your gut would be very sensitive and the diet should be extremely light in nature. We serve a lot of soups - especially Kanji - rice soup that is easy to digest.

Once your metabolism is back to normal, we gradually introduce normal and nourishing foods.

For diabetic people, we serve a conscious diet that monitors the glycemic index. Likewise, for people with joint issues, or arthritis, we have a different diet that has high additions of anti-inflammatory foods.